All Star Lacrosse Coaching Staff
Lyndsey Boswell, Head Coach - High Point University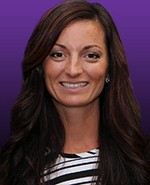 Lyndsey Boswell was hired in 2009 as High Point University's first head women's lacrosse coach and has been the architect of the Panthers' swift rise to a championship-winning league power.
Boswell has led the Panthers to six conference championships in the program's first seven seasons (2011-14, 2017-18) and guided HPU to the program's first two NCAA Tournament appearances in 2013 and 2014.
Then came 2017 and 2018, which has been the best two-year stretch to date. The Panthers have gone 33-7 over the two years, have gone undefeated against conference competition on the way to Big South regular season and tournament championships in both seasons.
In 2018, Boswell guided the Panthers to a school-record 17 wins, including a school-record tying 16 consecutive wins. The Purple & White defeated a pair of ACC schools, No. 21 Notre Dame (13-7) and No. 19 Duke (16-12) and earned the program's fourth NCAA Tournament bid. During the season, the Panthers were tabbed as high at 16th in the national rankings, the best mark of any HPU program.
Nine Panthers earned All-Big South honors, including Erica Perrotta, who was named Big South Defensive Player of the Year, and Abby Hormes, who was the league's Freshman of the Year. Perrotta was honored as the program's first IWLCA All-Region Team member and as the first All-American when she named an Inside Lacrosse Media All-America Honorable Mention. To add to the accolades, Boswell was named Big South Coach of the Year.
Kelly McQuilkin, Assistant Coach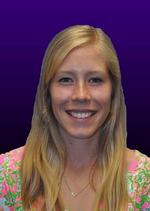 Kelly McQuilkin joined the HPU women's lacrosse program as an assistant coach in August 2017.

McQuilkin comes to HPU after being a three-year defensive starter for the nationally-ranked Towson squad that faced the Panthers in the 2017 NCAA Tournament. She marked up on opposing team's key offensive players, served as the Tigers' team captain for 2017 and was selected to play in the 2017 IWLCA North-South Senior All-Star Game.

McQuilkin served as the defensive coordinator of the Hero's Tournament Lacross Club 2021 Green squad from 2014-17 and worked as a private lacrosse coach from 2014.

She graduated Cum Laude from Towson in 2017 with a degree in business administration and finance.
Darla Poulin, Volunteer Assistant Coach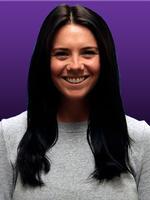 Darla Poulin was named a High Point University women's lacrosse assistant coach in Aug. 2019.

Poulin scored 93 goals and assisted on 40 goals in 52 games for the Panthers from 2015-18. She tallied 55 goals and 24 assists in the 2017 season and helped lead High Point to its first-ever NCAA Tournament victory against Towson. In 2017, she was named the HPU Athletic Department's Breakthrough Athlete of the Year.

Poulin graduated from High Point in 2018 with a degree in business administration with a minor in accounting. She was a member of the Dean's List, the Big South Presidential Honor Roll and was a Millis Scholar-Athlete.
Former & Current High Point Players,
Former & Current HPU camp coaches from: