All Star Lacrosse Coaching Staff
Lyndsey Boswell, Head Coach - High Point University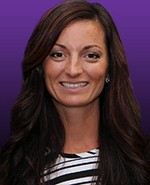 Lyndsey Boswell was hired in 2009 as High Point University's first head women's lacrosse coach and has been the architect of the Panthers' swift rise to a championship-winning league power.

Boswell has led the Panthers to seven conference championships in the program's first nine seasons (2011-14, 2017-19) and guided HPU to the program's first two NCAA Tournament appearances in 2013 and 2014.

Then came 2017 and 2018, which has been the best two-year stretch to date. The Panthers have gone 33-7 over the two years, have gone undefeated against conference competition on the way to Big South regular season and tournament championships in both seasons.

2019 proved to be another dominant year for Boswell and her staff, picking up right where they left off the season prior. HPU extended their conference unbeaten streak to 26 games en route to their third straight Big South regular season and tournament championships.

Eight panthers earned All-Big South conference honors including Abby Hormes, who was voted the league's Player of the Year and Meredith Chapman, who was named Big South Defensive Player of the Year. Chapman also earned the Big South Scholar-Athlete of the Year award.

In 2018, Boswell guided the Panthers to a school-record 17 wins, including a school-record tying 16 consecutive wins. The Purple & White defeated a pair of ACC schools, No. 21 Notre Dame (13-7) and No. 19 Duke (16-12) and earned the program's fourth NCAA Tournament bid. During the season, the Panthers were tabbed as high at 16th in the national rankings, the best mark of any HPU program.

Nine Panthers earned All-Big South honors, including Erica Perrotta, who was named Big South Defensive Player of the Year, and Abby Hormes, who was the league's Freshman of the Year. Perrotta was honored as the program's first IWLCA All-Region Team member and as the first All-American when she named an Inside Lacrosse Media All-America Honorable Mention. To add to the accolades, Boswel was named Big South Coach of the Year.

In 2017, Boswell led the Panthers to a 16-4 record and High Point University's first-ever NCAA Tournament win in any sport with a 21-15 victory over No. 18 Towson. 2017 also included a school-record 16 consecutive victories, the Big South regular season title with an undefeated 7-0 record and a 19-5 win over Campbell in the Big South Championship final.

The 2017 Panthers had eight all-conference selections, including Samantha Brown (offensive) and Christina Del Sesto (defensive), who earned Big South Player of the Year honors. High Point broke the single-season team records for wins (16), points (480), goals (314), goals per game (15.7), assists (166), shots (711), shots on goal (516) and caused turnovers (245). For her efforts, Boswell was named Big South Coach of the Year.

Boswell has been named the conference coach of the year five times in her career, including four out of the last six years in the Big South.

Under Boswell's tutelage, the Panthers have compiled a 123-51 (.706) record, including a 58-5 mark (.920) in conference play. HPU won NLC championship titles in 2011 and 2012 and captured the Big South Championship crown in 2013, 2014, 2017, 2018 and 2019.

During the program's nine seasons, 56 Panthers have earned all-conference accolades, while 12 student-athletes have garnered conference player of the year honors (offensive, defensive or freshman).
HPU's ascension to the national level was a quick one. Boswell joined High Point University in June 2009 and began building the program. The Panthers won 15 games in their first season of 2011, a record for a first-year Div. I program, then won 15 games again in 2012. The Panthers made it to the NCAA Tournament in 2013 and 2014.
The 2013 season was the first for women's lacrosse in the Big South Conference and marked the first time HPU was playing for an automatic berth to the NCAA Tournament. HPU went 6-1 in league play, earning the No. 2 seed to the Big South Tournament, where the High Point beat Davidson in the championship game. The Panthers faced Loyola in their first-ever NCAA Tournament game. High Point featured six All-Big South selections, including Defensive Player of the Year Jasmine Jordan.
Heading into the NCAA Tournament, High Point had a 14-5 record in 2014 and won the Big South regular season with a 7-0 mark. Jordan was named Defensive Player of the Year once again and Mackenzie Carroll was named Big South Offensive Player of the Year.
HPU's trips to the national tournament were no surprise after the program's quick start. Boswell assembled a squad of 18 freshmen and six transfer students and led the team to a 15-4 record in 2011. The Panthers won the National Lacrosse Conference (NLC) Tournament, defeating top-seed Jacksonville in overtime in the championship game. Boswell was named NLC Coach of the Year and Grace Gaeng was named NLC Player of the Year.
In 2012, the Panthers went 15-4 again despite playing a much tougher non-conference schedule. High Point beat both Navy and Oregon, which won their respective conferences and advanced to an NCAA play-in game. The Panthers won the NLC regular season with a 7-0 record. HPU featured NLC Co-Player of the Year and Attacker of the Year Mackenzie Carroll, Midfielder of the Year Christie Dougherty and Goalie of the Year Anna Wallingford.
Boswell came to High Point after three seasons as head coach at St. Andrews University, where she molded a fledgling program into a contender in the NCAA Div. II Conference Carolinas. The Knights improved from six wins in her first season of 2007 to a program-record seven wins in 2008 and another program-record 11 wins in 2009.
The Knights' 11-8 overall record and 7-5 conference record in 2009 marked the first winning records in program history. The team advanced to the Conference Carolinas semifinals twice. In each of Boswell's final two seasons, St. Andrews set program records for goals, assists, points, draw controls and caused turnovers. In 2009, St. Andrews saw attack Kerrie Brown named its first-ever NCAA Div. II All-American in women's lacrosse.
Prior to St. Andrews, Boswell spent two seasons as an assistant coach at her alma mater, Pfeiffer University, where she assisted in all aspects of the program. In her two seasons at Pfeiffer, Boswell coached three All-Americans, five All-Region players, five All-Conference players and a Murphy Osborne winner (the conference's highest individual award). The Lady Falcons won the conference title in 2005 and boasted the best GPA in NCAA Div. II.
As a student-athlete at Pfeiffer from 2000-04, Boswell was a two-time IWLCA first-team All-American, four-time womenslacrosse.com All-American and was Carolinas-Virginia Athletics Conference Player of the Year in 2004. She led the nation in points and goals per game in 2002 and, over her four seasons, garnered National Player of the Week honors six times and was a three-time All-Region selection. As a team captain, Boswell helped lead Pfeiffer to a CVAC Championship in 2004 and set the program records in points, goals and assists. She was named Pfeiffer Athlete of the Year twice.
Boswell is the founder and director of All-Star Lax Camps, which holds camps year-round in North Carolina, Maryland and New York. Boswell earned a Bachelor of Arts degree in Human Services at Pfeiffer in 2005.
Darla Poulin, Assistant Coach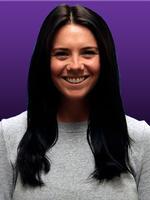 Darla Poulin was named a High Point University women's lacrosse assistant coach in Aug. 2019.
Poulin scored 93 goals and assisted on 40 goals in 52 games for the Panthers from 2015-18. She tallied 55 goals and 24 assists in the 2017 season and helped lead High Point to its first-ever NCAA Tournament victory against Towson. In 2017, she was named the HPU Athletic Department's Breakthrough Athlete of the Year.
Poulin graduated from High Point in 2018 with a degree in business administration with a minor in accounting. She was a member of the Dean's List, the Big South Presidential Honor Roll and was a Millis Scholar-Athlete.
Former & Current High Point Players,
Former & Current HPU camp coaches from: